Лучшая песня лета 2012 года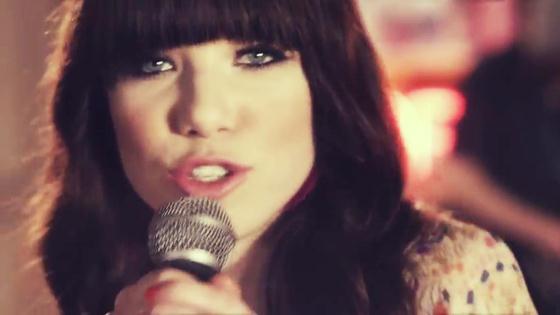 Журнал Billboard
составил традиционный
список песен
, набравших наибольшее количество просмотров в Интернете за лето.
Billboard объявил, что с количеством просмотров на
YouTube
 около 240 миллионов этим летом лидером стала
композиция «Call Me Maybe»
26-летней канадской
поп-певицы Карли Ре Джепсен
(Carly Rae Jepsen).
Видео. Клип на лучшую песню лета 2012 «Call Me Maybe» – Карли Ре Джепсен
Карли Ре Джепсен возглавила своеобразный хит-парад
в рейтинге Songs of Summer,
который суммирует данные о самых популярных песнях, попадавших в американский чарт в период со Дня памяти (последний понедельник мая) до Дня труда (первый понедельник сентября).
Трек Джепсен провел за лето девять недель на вершине песенного чарта Billboard и в общей сложности был скачан 5,5 миллиона раз.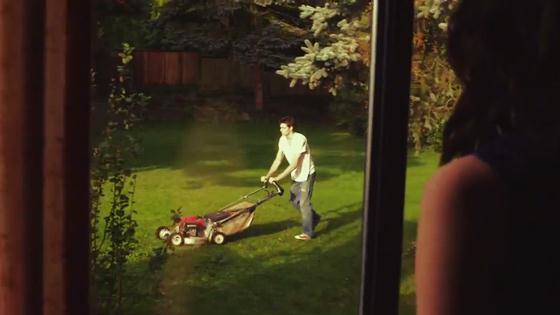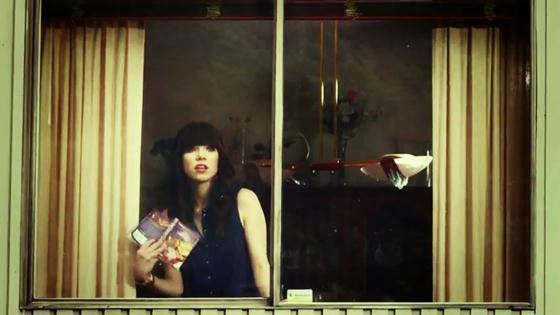 Второй по популярности
песней лета
стала композиция
Maroon 5 «Payphone».
Она за летний период 2012 года провела в чарте шесть недель. Замыкает тройку лидеров трек
Gotye «Somebody That I Used to Know»,
возглавлявший чарт восемь недель и остававшийся в топ-10 до конца августа.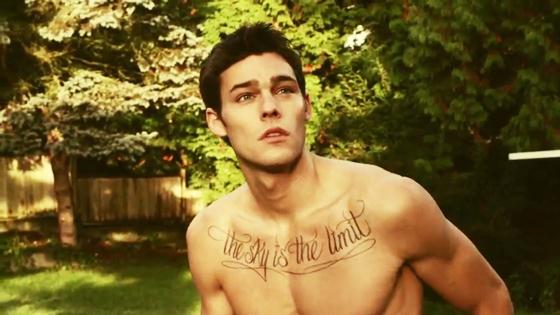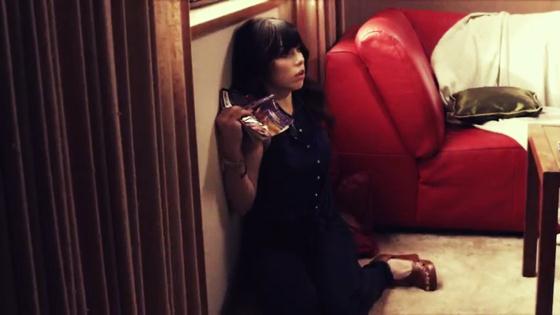 Полностью
рейтинг самых популярных песен лета 2012 года от Billboard
выглядит следующим образом:
1. Карли Ре Джепсен - Call Me Maybe
2. Maroon 5 - Payphone
3. Gotye - Somebody That I Used to Know
4. Кэти Перри - Wide Awake
5. Элли Гулдинг - Lights
6. Рианна - Where Have You Been
7. fun. - We Are Young
8. Дэвид Гетта - Titanium
9. Ники Минаж - Starships
10. Flo Rida – Whistle
Список всех победителей Songs of Summer в 1962-2012 годах
Songs In This Mix:2012: Carly Rae Jepsen, "Call Me Maybe"
2012: Icona Pop, "I Love It"
2011: Adele, "Rolling In The Deep"
2011: LMFAO, "Party Rock Anthem"
2011: Nicki Minaj, "Super Bass"
2010: Eminem featuring Rihanna, "Love the Way You Lie"
2010: Katy Perry, "California Gurls"
2010: Taio Cruz, "Dynamite"
2009: Black Eyed Peas, "I Gotta Feeling"
2009: Taylor Swift, "You Belong With Me"
2008: Coldplay, "Viva La Vida"
2008: Katy Perry, "I Kissed A Girl"
2008: Lil Wayne featuring Static Major, "Lollipop"
2007: Rihanna featuring Jay-Z, "Umbrella"
2007: T-Pain featuring Yung Joc, "Buy U A Drank"
2006: Gnarls Barkley, "Crazy"
2006: Nelly Furtado featuring Timbaland, "Promiscuous"
2006: Shakira, "Hips Don't Lie"
2005: Gwen Stefani, "Hollaback Girl"
2005: The Pussycat Dolls featuring Busta Rhymes, "Don't Cha"
2004: Juvenile featuring Soulja Slim, "Slow Motion"
2004: Usher, "Confessions Part II"
2003: Beyoncé featuring Jay-Z, "Crazy In Love"
2003: Chingy, "Right Thurr"
2003: Sean Paul, "Get Busy"
2002: Avril Lavigne, "Complicated"
2002: Jimmy Eat World, "The Middle"
2002: Eminem, "Without Me"
2002: Nelly, "Hot In Herre"
2001: Destiny's Child, "Bootylicious"
2001: Eve featuring Gwen Stefani, "Let Me Blow Ya Mind"
2000: Aaliyah, "Try Again"
2000: 'NSYNC, "It's Gonna Be Me"
1999: Christina Aguilera, "Genie In A Bottle"
1999: Jennifer Lopez, "If You Had My Love"
1999: Len, "Steal My Sunshine"
1999: Smash Mouth, "All Star"
1998: Brandy & Monica, "The Boy Is Mine"
1998: Next, "Too Close"
1998: Vengaboys, "We Like To Party"
1998: The Backstreet Boys, "Everybody (Backstreet's Back)"
1997: Hanson, "MMMBop"
1997: Notorious B.I.G. featuring Puff Daddy & Ma$e, "Mo Money Mo Problems"
1997: Puff Daddy featuring Faith Evans & 112, "I'll Be Missing You"
1996: Bone Thugs-N-Harmony, "Tha Crossroads"
1996: Los Del Rio, "Macarena"
1996: Mariah Carey, "Always Be My Baby"
1995: Seal, "Kiss From A Rose"
1995: TLC, "Waterfalls"
1994: Ace of Base, "Don't Turn Around"
1994: All-4-One, "I Swear"
1994: Lisa Loeb, "Stay"
1994: Warren G & Nate Dogg, "Regulate"
1993: Tag Team, "Whoomp! (There It Is)"
1993: UB40, "Can't Help Falling In Love"
1992: Boys II Men, "End of the Road"
1992: Red Hot Chili Peppers, "Under the Bridge"
1992: Sir Mix-A-Lot, "Baby Got Back"
1991: Bryan Adams, "(Everything I Do) I Do It For You"
1991: DJ Jazzy Jeff & The Fresh Prince, "Summertime"
1991: EMF, "Unbelievable"
1990: Mariah Carey, "Vision Of Love"
1990: New Kids on the Block, "Step By Step"
1989: Martika, "Toy Soldiers"
1989: Richard Marx, "Right Here Waiting"
1988: Cheap Trick, "The Flame"
1988: Steve Winwood, "Roll With It"
1987: Heart, "Alone"
1987: U2, "With Or Without You"
1987: Whitney Houston, "I Wanna Dance With Somebody"
1986: Madonna, "Papa Don't Preach"
1986: Peter Cetera, "Glory Of Love"
1985: Huey Lewis & The News, "The Power of Love"
1985: Tears For Fears, "Shout"
1984: Cyndi Lauper, "Time After Time"
1984: Prince & The Revolution, "When Doves Cry"
1983: The Police, "Every Breath You Take"
1983: Irene Cara, "Flashdance...What a Feeling"
1982: Paul McCartney & Stevie Wonder, "Ebony & Ivory"
1982: Human League, "Don't You Want Me"
1982: Survivor, "Eye of the Tiger"
1981: Rick Springfield, "Jessie's Girl"
1981: Kim Carnes, "Bette Davis Eyes"
1980: Lipps, Inc., "Funkytown"
1980: Billy Joel, "It's Still Rock & Roll to Me"
1979: Donna Summer, "Bad Girls"
1979: Anita Ward, "Ring My Bell"
1978: Andy Gibb, "Shadow Dancing"
1978: Frankie Valli, "Grease"
1977: Shaun Cassidy, "Da Doo Ron Ron"
1977: Fleetwood Mac, "Dreams"
1976: Starland Vocal Band, "Afternoon Delight"
1976: Elton John & Kiki Dee, "Don't Go Breaking My Heart"
1976: Wings, "Silly Love Songs"
1975: The Captain & Tennille, "Love Will Keep Us Together"
1974: Bo Donaldson & The Heywoods, "Billy, Don't Be A Hero"
1974: George McCrae, "Rock Your Baby"
1973: Diana Ross, "Touch Me In The Morning"
1973: Jim Croce, "Bad Bad Leroy Brown"
1972: Bill Withers, "Lean On Me"
1972: Sammy Davis, Jr., "The Candy Man"
1971: Bee Gees, "How Can You Mend A Broken Heart?"
1971: Carole King, "It's Too Late"
1970: The Carpenters, "(They Long To Be) Close To You"
1970: The Jackson 5, "The Love You Save"
1970: Edwin Starr, "War"
1969: The Beatles, "Get Back"
1969: The Rolling Stones, "Honky Tonk Woman"
1968: Simon & Garfunkel, "Mrs. Robinson"
1968: The Rascals, "People Got To Be Free"
1967: Aretha Franklin, "Respect"
1967: The Doors, "Light My Fire"
1966: Tommy James & The Shondells, "Hanky Panky"
1966: The Troggs, "Wild Thing"
1966: The Lovin' Spoonful, "Summer In The City"
1965: The Byrds, "Mr. Tambourine Man"
1965: The Beatles, "Help!"
1965: The Rolling Stones, "(I Can't Get No) Satisfaction"
1965: Sonny & Cher, "I Got You Babe"
1964: Dean Martin, "Everybody Loves Somebody"
1964: The Animals, "House of the Rising Sun"
1964: The Beach Boys, "I Get Around"
1963: Lesley Gore, "It's My Party"
1963: Jan & Dean, "Surf City"
1962: Ray Charles, "I Can't Stop Loving You"
1962: Neil Sedaka, "Breaking Up Is Hard To Do"
1962: Little Eva, "The Loco-Motion"
Ошибка в тексте? Выдели ее мышкой и нажми: Ctrl и Enter!
Поделитесь своими мыслями, оставьте комментарий